Outstanding College Board* endorsed presenters will provide teachers in the Advanced Placement Program* with the skills and materials you need to successfully teach AP*. These courses are appropriate for both new and experienced teachers. This will be the eighteenth year these seminars have been taught at Stanford and Palo Alto High School.
FEES & REGISTRATION:

Please go to

the

Fees/Registration/Payment page for full details about fee options, the registration process, and payment methods.

We Do NOT accept Purchase Orders;
Payment can be made by check, credit card, or PayPal.)
DAILY SCHEDULE click H

ere
LOCATION

. location, location

:
Classes

will be

held

at historic (founded in 1898) Palo Alto High School (PALY) 50 Embarcadero Rd., Palo Alto, CA.

Conveniently located near

two

major airports (SFO and SJC), Palo Alto boasts a generally mild summer climate. It is within easy driving distance of Silicon Valley and San Francisco. No car? No problem! Enjoy just exploring

Stanford University (immediately across the street) or

the shopping districts and trails of Palo Alto. You can even add some days to enjoy the Pacific Coast or Wine Country.

Classes offered in:
•

Art & Design
•

Art History
• Biology
• Calculus

AB
• Calculus BC
• Chemistry
• Chinese

Language and Culture
• Computer Science A
• Computer Science Principles *
• Economics
• English Language & Comp
osition
• E

nglish Literature

&

Composition
* CS

Principles

is

week

1 only
• European History
• French Language

&

Culture
• Physics 1
• Physics C
• Psychology
• Spanish Language

&

Culture
• Spanish Literature

&

Culture
• Statistics
• U.S. Government & Politics
• U.S.

History
• World History
We are
now accepting registrations
for both four-day AP Summer Institutes (APSI) !!
July 20-23
July 27-July 30
Computer Science Principles (only) All twenty-three other sections.
STEP 1: Read this page
Thank you for your interest in AP* Seminars Silicon Valley.
DORM LODGING/MEALS available at Menlo College , just 2.4 miles from Palo Alto High School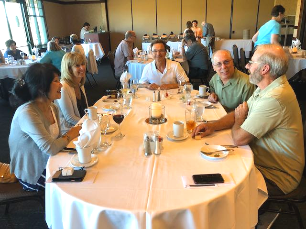 A

P* Seminars Silicon Valley
July

20 – 23,

2020: Computer Science Principles
July 27 – July 30, 2020: Main Event (23 classes)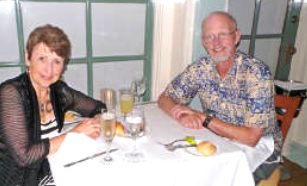 WE ARE

a family-owned and operated, not an institutional program. For 19 years, veteran high school educators, Duane and Normajean Hinders have been bringing their professional and personal touch to this unique APSI, growing us from just a few subjects to twenty-four. Duane devoted many years as an AP reader and presenter in both Calculus and Statistics, helping to pioneer the addition of AP Statistics.
Years of treating our AP Seminars team like family has inspired loyalty from staff and presenters alike. We eagerly anticipate working together each summer, and it shows! Participating teachers enjoy the results of a highly professional team who really like each other.
Come and join us this summer!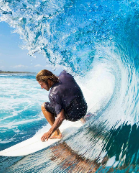 3/24 Coronavirus update: we are very aware of the issues presented by the COVID-19 pandemic. We have not yet canceled the on-site event but it could happen. We are currently exploring the possibility of converting, for one year only, to an online learning APSI. Details here as developments progress.
• The Early-Bird registration deadline has been changed from April 10 to May 1.