WE ARE

a family-owned and operated, not an institutional program. For 21 years, veteran high school educators, Duane and Normajean Hinders have been bringing their professional and personal touch to this unique APSI, growing us from just a few subjects to twenty-four. Duane devoted many years as an AP reader and presenter in both Calculus and Statistics, helping to pioneer the addition of AP Statistics.
Years of treating our AP Seminars team like a family of professionals has inspired loyalty from staff and presenters alike. We eagerly anticipate working together each summer, and it shows! Participating teachers enjoy the results of a highly professional team who really like each other.
Come and join us this summer!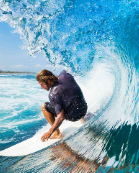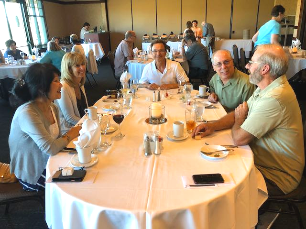 Announcement: We are now open and accepting registrations. AP Seminars will present two online and one face-to-face institute during the last two weeks of July. We hope to see many of you-in person(yes!)-at Palo Alto High School or online.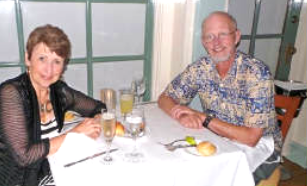 Registrations accepted beginning on January 1, 2022
AP* Seminars Silicon Valley 2022 APSI
(Select your event from one of the three boxes below, then proceed to the General Information Section below.)
Week 1 Online: July 18-21, 2022
Computer Science Principles
Week 2 Online: July 25-29, 2022
Computer Science A
European History ? canceled
French Language & Culture
Spanish Language & Culture
U.S. Government & Politics
Week 2 In-person

:

July 25-28, 2022
Art and Design ? canceled
Art History ? canceled
Biology - canceled
Calculus AB
Calculus BC
Chemistry
Chinese Language & Culture
Economics

(Micro & Macro combined)
English Language & Composition
English Literature & Composition
Environmental Science
Physics 1
Physics C (E&M, Mechanics combined)
Psychology
Spanish Literature & Culture
Statistics
U.S. History
World History: Modern
T

he process for joining us in 2022
is
:
(note: the links above to the Cvent registration site will be active no later than January 1, 2022)
Please note that We Do

NOT

Accept Purchase Orders
Payment can be made by check, credit card, or PayPal
DAILY SCHEDULE click Here
Outstanding College Board* endorsed presenters will provide teachers in the Advanced Placement Program* with the skills and materials you need to successfully teach AP*. These courses are appropriate for both new and experienced teachers. This will be the twenty-first year these seminars have been taught at Stanford, Palo Alto High School, and online.
Note: sections must have a minimum of eight paid participants to guarantee that they will be offered. Cancellations will be made at least 30 days prior to the scheduled start of the session.
Registrations accepted beginning January 1, 2022